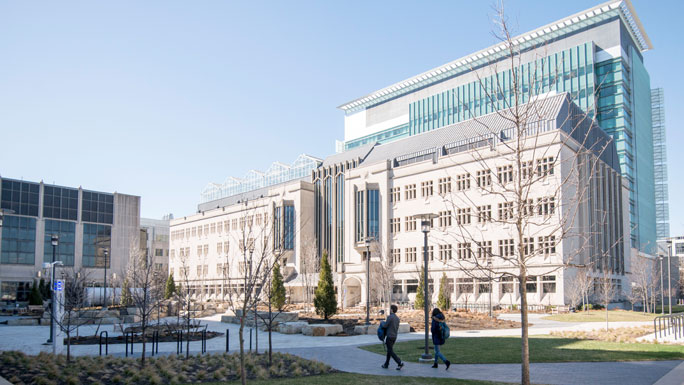 The overarching goal of the Pritzker School of Medicine is to graduate individuals who demonstrate competence as outstanding doctors, physician-scientists and medical educators, and who are well-suited to assume future leadership roles in medicine, science and society.
During four years, Pritzker students are exposed to the field of oncology through curricula, including basic and clinical science courses offering tools that are applicable in oncology, clinical rotations, including time on hematology/oncology service and electives. Pritzker students can focus cancer research through the following programs.
Pritzker Summer Research Program
The Summer Research Program is an eleven week medical student research opportunity available to first year medical students. Students develop a well-defined project and work with faculty mentors throughout the summer to conduct research.
In addition to their research, students are required to attend weekly cluster meetings and seminars. At the end of the eleven weeks, participants present their research at the Summer Research Forum. There students are graded by judges from the clinical and basic sciences and are eligible to receive cash prizes.
Learn more about the Pritzker Summer Research Program
Scholarship and Discovery
In keeping with this valued tradition of discovery, the Scholarship & Discovery curriculum at the Pritzker School of Medicine was developed to inculcate scholarly interest and expertise among its trainees. Through this program, Pritzker students—beginning in their first year of medical school—undergo preparation to cultivate the level of mastery necessary to complete a mentored scholarly project by the time of graduation.
Students have the option to explore and apply to one of five scholarly tracks:
Scientific Investigation (Basic Sciences, Clinical Research, Social Sciences)
Community Health
Global Health
Medical Education
Healthcare Delivery Sciences