Find a cancer expert.
Close hero overlay
Why does an NCI designation matter?
UChicago Medicine is designated as a Comprehensive Cancer Center by the National Cancer Institute, the most prestigious recognition possible for a cancer institution. We have more than 200 physicians and scientists dedicated to defeating the disease.
Find a cancer expert.
Comprehensive Cancer Center
More than 200 cancer experts
Cancer care in Chicago and suburban locations
Cancer Care Services
With more than 200 cancer specialists, innovative treatments and leading-edge research, we're attacking cancer from every angle.
Participate in a Clinical Trial
As a lead site for the Clinical Trials Network, we have more than 300 open therapeutic trials and enroll more than 1,000 patients each year.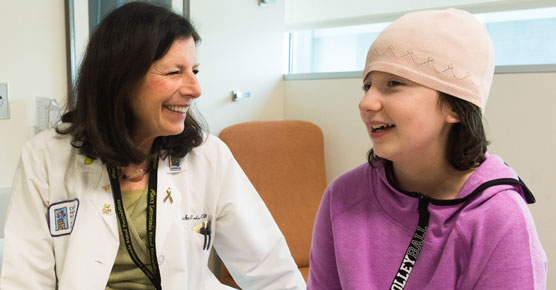 Pediatric Cancer Care
All of our efforts are dedicated to helping kids and teens with cancer beat the disease, so they can live active, full lives.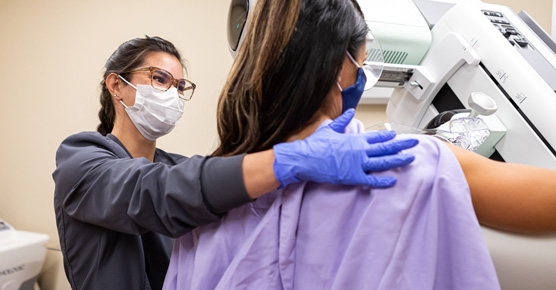 Cancer Screenings
Don't wait to get screened for cancer. When cancer is detected at an early stage, there's a greater chance for treatment success.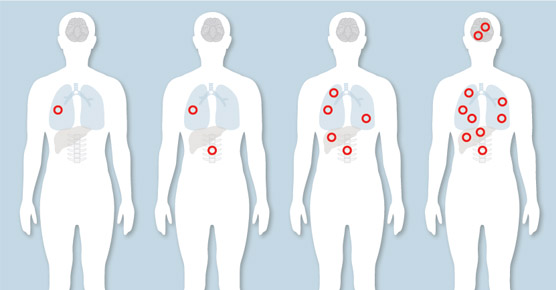 Telemedicine at UChicago Medicine

Schedule a Video Visit
For your convenience and safety, we offer secure and easy virtual visits with our cancer experts for most non-urgent visit types. Our care providers can assess your symptoms, recommend treatment and send prescriptions to your pharmacy.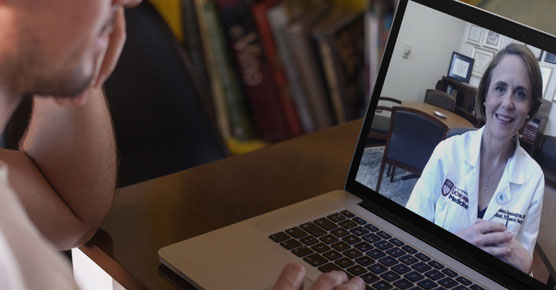 Express Expert Cancer Opinion
The Express Expert Cancer Opinion program provides newly diagnosed patients a 15-minute introductory virtual session with a world-renowned cancer expert at no cost.

Get a Second Opinion Online
Whether you are facing a complex health issue or a difficult treatment decision, getting a second opinion can help you make an informed decision about your care. Get an online second opinion from one of our experts without having to leave home.
Convenient Locations for Cancer Care
Request an Appointment for Cancer Care
The information you provide in this form will enable us to assist you as efficiently as possible. A representative will contact you within one to two business days to help you schedule an appointment.
For your convenience, you can make a virtual visit appointment with a cancer expert in the following ways:
– Schedule a virtual video visit to see a provider from the comfort of your home
– Newly diagnosed patients can schedule a 15-minute introductory Express Expert Cancer Opinion virtual session at no cost
– Request an online second opinion from our specialists
To speak to someone directly, please call 1-855-702-8222. If you have symptoms of an urgent nature, please call your doctor or go to the emergency room immediately.
For Referring Physicians
To refer a patient for cancer care, please call UCM Physician Connect at 1-800-824-2282.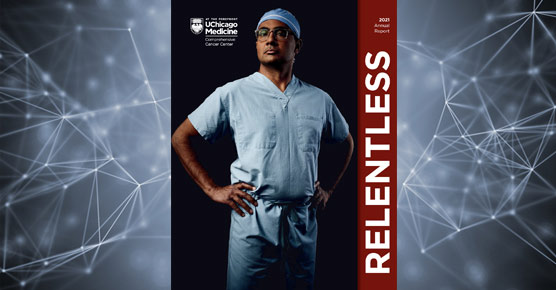 Tougher than cancer.
As one of only two NCI-designated comprehensive cancer centers in Illinois, UChicago Medicine Comprehensive Cancer Center brings breakthrough treatments and more than 300 therapeutic clinical trials to patients as quickly as possible.