Our obstetric anesthesiology specialists aim to put you at ease if you choose or need epidural pain relief.
At the Family Birth Center, having an epidural does not mean you lose part of your childbirth experience. With your feedback, our team of specialists can adjust your dosing to ensure that you have adequate pain relief while trying to minimize loss of sensation.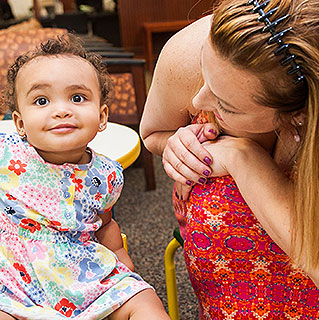 Kate's Birth Story
During prenatal care, Kate McClinton discussed birth preferences and priorities with her obstetrician Iris Romero, MD, MS. As Kate's labor progressed, she and her husband decided to opt for an epidural. With support from her family and our team of experts, Kate delivered a healthy baby girl, Daniella Grace.
Read Kate's birth story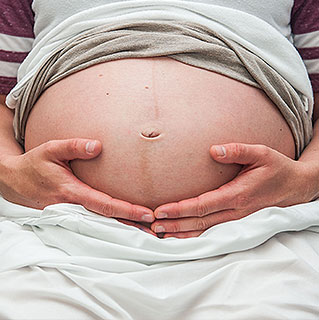 Q&A: Options for Labor Pain
For more information, obstetric anesthesiologist Barbara Scavone, MD, recommends the Society for Obstetric Anesthesia & Perinatology's (SOAP) answers to common questions about labor pain management.
Read the Q&A