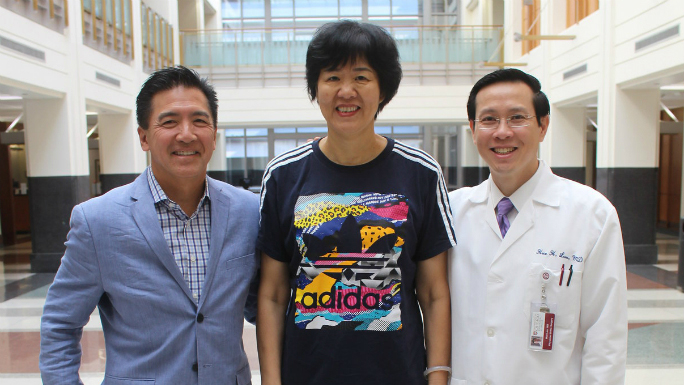 Step-By-Step Patient Instructions
Step 1: Request your appointment
Request an appointment by calling our International Program at +1-773-702-0506 or by emailing the registration form to International.Services@uchospitals.edu
Download the registration form
A dedicated care coordinator will assist you throughout the registration process.
Step 2: Provide medical records in English including:
Current diagnosis
Any films you may have (X-ray, MRI, CT scan, ultrasound)
Biopsy results
Please send all medical records to your dedicated care coordinator via email or fax to his or her attention at +1-773-834-1562.
UChicago Medicine International Program
5758 S Maryland Ave MC 9040
Chicago, IL 60637
Step 3: Receive appointment confirmation
Your dedicated care coordinator will let you know when they have received your medical records. If you do not have a particular physician in mind, your case will be triaged through our international medical director to be matched with our leading physicians. As soon as your case is accepted by our doctors, we will send welcome information that includes the name of your physician, the time, date and location of your appointment.
Please let your care coordinator know if you would like to schedule any medical appointments for a travel companion.
Step 4: Receive a cost estimate
International financial coordinators will assist with preparing cost estimates for your given treatment plan. This team will also be able to accept appointment pre-payment, answer any billing questions, and verify insurance or embassy coverage. Final bills will be conveniently delivered within 30 days of your discharge visit.
Step 5: Prepare visa documents
Visa documents will be provided upon financial clearance.
Step 6: Make travel arrangements
A guest services coordinator will be in contact to assist with any transportation and/or accommodation needs for your upcoming visit.
Request an Appointment
Please complete this secure form. The information you provide will enable us to assist you as efficiently as possible. A representative will contact you within 24 hours to help you schedule an appointment.
Please note that electronic request form is not for same- or next-day appointments. If you prefer to speak to someone directly, please call +1-773-702-0506. If you have symptoms of an urgent nature, please call your doctor or go to the emergency room immediately.
International Program Articles