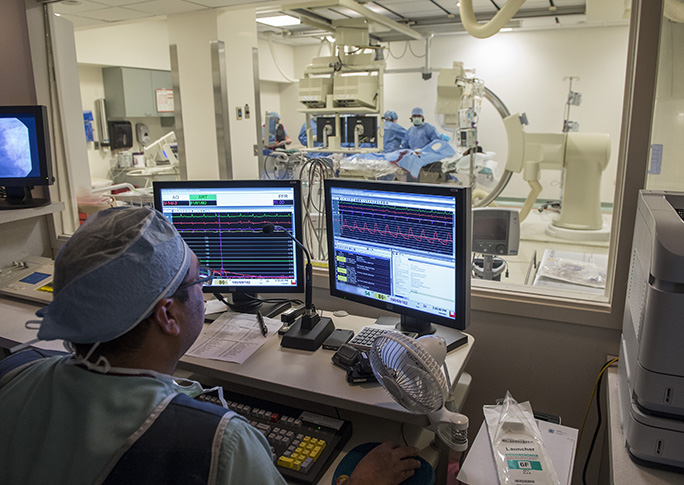 Transcatheter (otherwise know as percutaneous) procedures are performed in our state-of-the-art catheterization lab by a team of highly skilled interventional cardiologists. For patients with heart valve disease or congenital heart defects that are too high risk for traditional surgical procedures, catheterization offers an alternative treatment solutions that uses minimally invasive techniques to treat patients with valvular disease, intracardiac shunts, and minimize the risk of strokes.
Transcatheter Interventional Cardiology Team
Request an Appointment
The information you provide will enable us to assist you as efficiently as possible. A representative will contact you within one to two business days to help you schedule an appointment.
You can also make an appointment with our providers by:
– Scheduling a virtual video visit to see a provider from the comfort of your home
– Requesting an online second opinion from our specialists
– Filling out an online questionnaire (e-visit) to get a same-day diagnosis and treatment for common conditions.
To speak to someone directly, please call 1-888-824-0200. If you have symptoms of an urgent nature, please call your doctor or go to the emergency room immediately.
Learn more about heart and vascular disease