At UChicago Medicine Orland Park, our breast augmentation surgeons strive to help you look and feel like the best version of yourself. Request a consultation today.
Request a Consultation

Breast Augmentation in Chicago's Southland
Confidence From the Inside Out
When considering breast augmentation surgery, finding the right plastic surgeon is an important first step. You need to find someone you trust, who has experience and will go above and beyond to achieve your desired results.
At the University of Chicago Medicine Orland Park, our plastic surgeons are committed to bringing you the highest level of care. From the initial consultation to your final results, our plastic surgeons and expert nurses will help you every step of the way to ensure you receive the most natural results that meet your goals.
Personalized Options
We provide you with the information you need so you feel comfortable selecting the right breast augmentation option for you. Our plastic surgeons offer the full spectrum of breast augmentation options, including:
Saline implants
Silicone implants
Fat transfer
Revision surgery
Breast lift
UChicago Medicine Expertise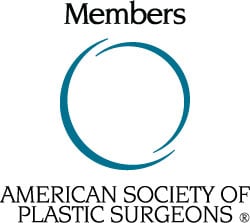 At UChicago Medicine, our breast augmentation surgeons are members of the American Society of Plastic Surgeons and board certified by the American Board of Plastic Surgery, a certification that demonstrates they have achieved the highest level of training necessary to provide safe and effective care.
Because our team is part of an internationally recognized academic medical center, you can feel confident you will receive world-class care from surgeons experienced in the latest surgical techniques.
Exceptional Care in the Southland
You don't have to travel far to find a great plastic surgeon. From beginning to end, you can receive all your care in the Southland. Consults and follow-up care are provided at our state-of-the-art Orland Park outpatient facility. Surgeries are performed at nearby surgery centers.
Breast Augmentation at UChicago Medicine Orland Park
Request a Consultation
The information you provide will enable us to assist you as efficiently as possible. A representative will contact you within one to two business days to help you schedule an appointment.
To speak to someone directly, please call 1-888-824-0200. If you have symptoms of an urgent nature, please call your doctor or go to the emergency room immediately.